The Cellars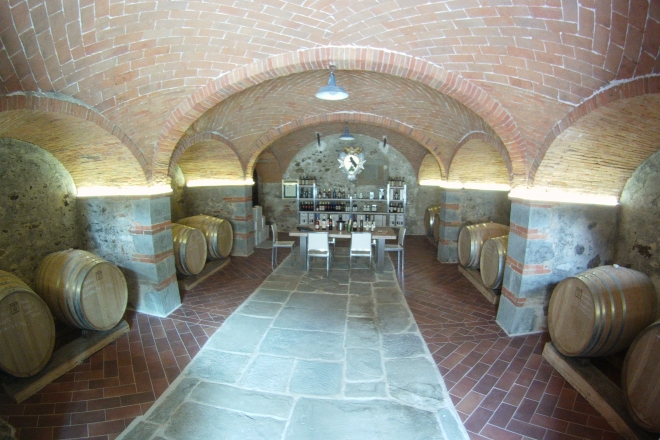 The presence of two wineries, the advice of an experienced winemaker, Giuseppe Rigoli, and the expert agronomist Maurizio Maurri, also known as "Il Fattore", emphasize the care and professionalism that determine the excellence of the product.
 One cellar, completely dedicated to the fermentation, has about twenty vitrified cement vats with a capacity ranging from 12 to 180 hl.

Each of these vat is connected to a refrigeration system consisting of a group of cells fridge, which enables the control, one by one, of the temperature of wines at all stages of fermentation and storage. 
Another winery with barrels and oak Tonneaux is located in the Castello di Montozzi. 
The vinsantaia made ​​into a big room under the roof, just above the fermentation cellar is dedicated exclusively to the vinsanto, wine of the Tuscan tradition.

The vinsantaia enjoys excellent ventilation, critical to the process of drying the grapes and an aging of the product so that it can develop and maintain the strong smell and taste typical of the harmonic Vin Santo del Chianti.
The Orciaia, a room where it is kept and packed extra virgin olive oil, is behind the aging cellar .
In the wine tasting room it s possible to taste and buy the products. The visitors can learn about the different phases of the production and enjoy tasting the wide range of the Migliarina and Montozzi's products .